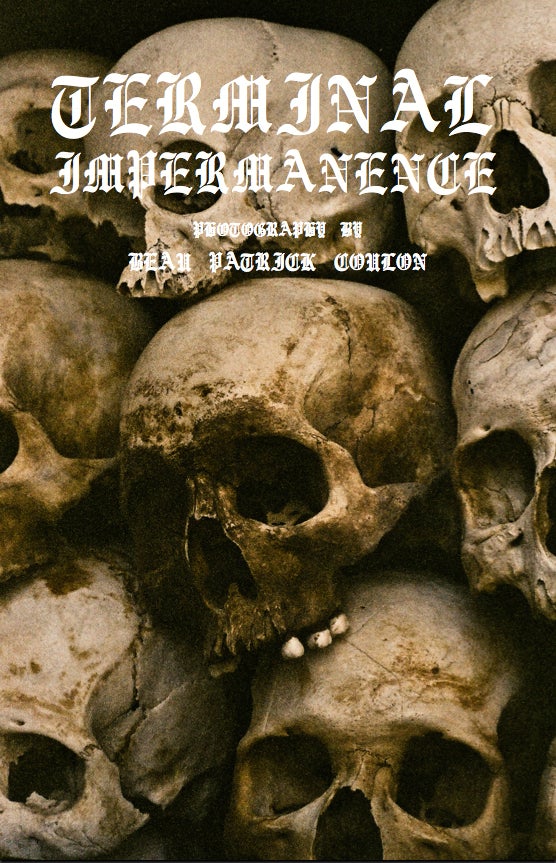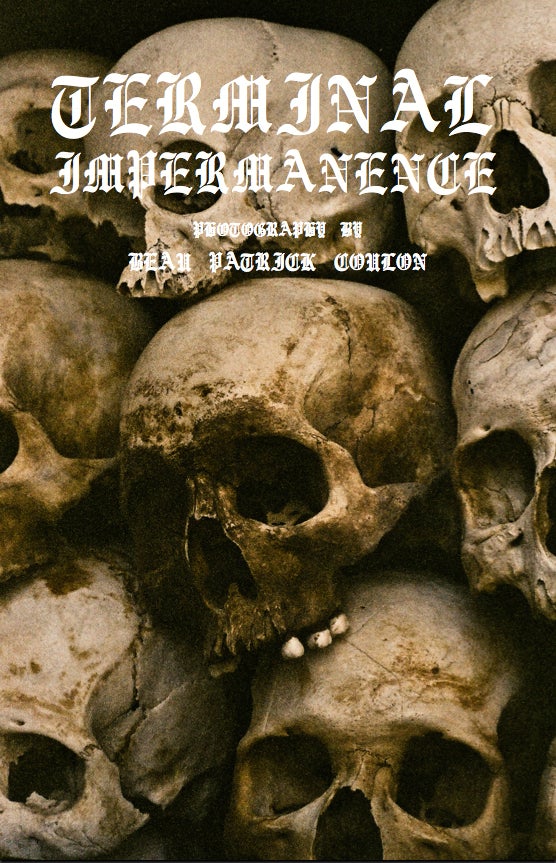 TERMINAL IMPERMANENCE
$12.00
ter·mi·nal
adjective
1. of, forming, or situated at the end or extremity of something.

2. (of a disease) predicted to lead to death, especially slowly; incurable.
im·per·ma·nence
noun
1. The quality or state of being impermanent; transitory, not permanent or enduring. 

DESCRIPTION:
Terminal Impermanence is the third zine in a series that documents the personal photographic work of Beau Patrick Coulon. In Terminal Impermanence Coulon guides you through his exploration of wild desert alleys, forgotten sub-cultural wastelands, and lonely rail yards. Beau vividly captures––in ecstatic color and grainy black & white––themes of lostness, revolt, alienation, and death.
44 pages, full color, full bleed
Size: 5.5" x 8.5"